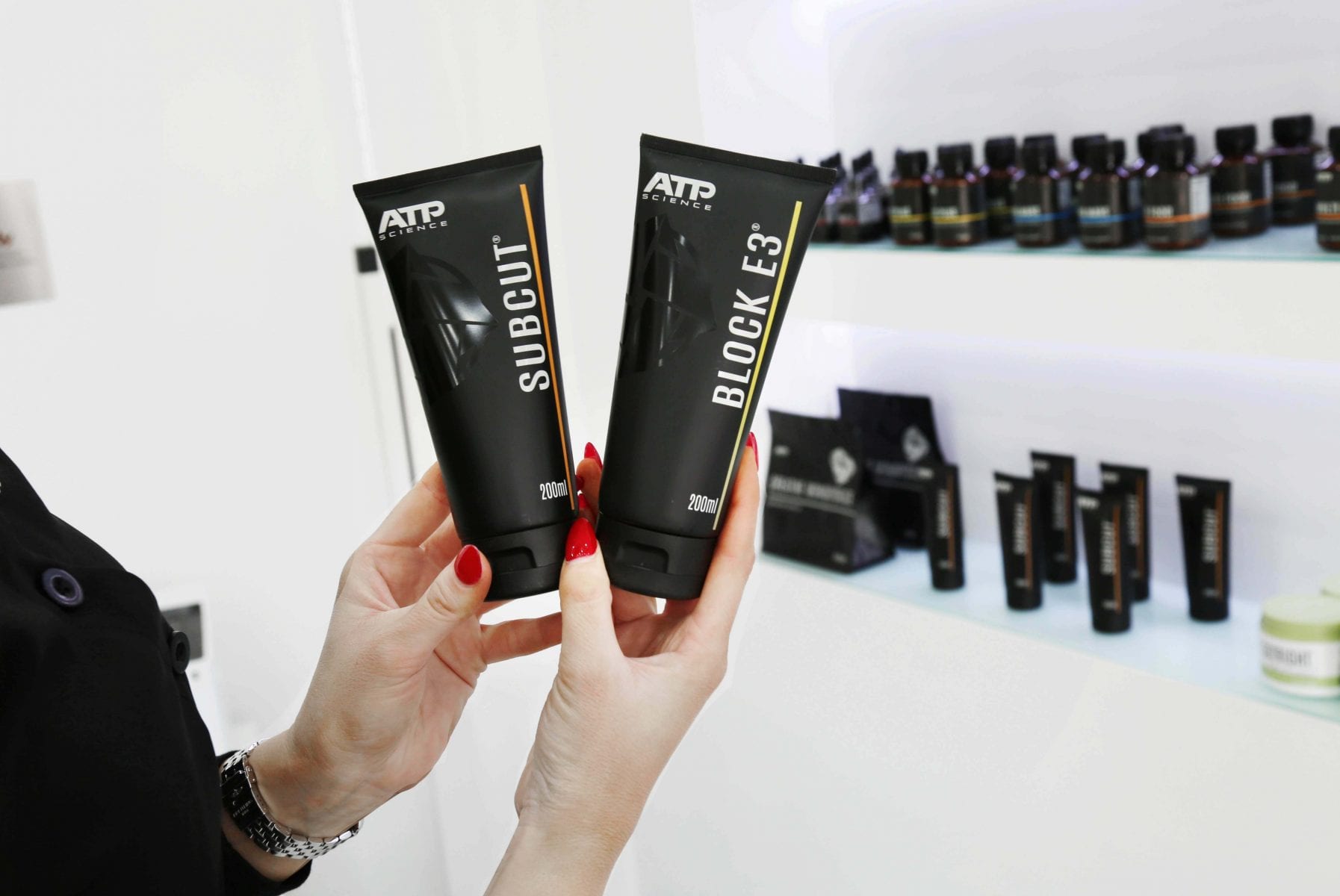 Play your part with ATP Science Subcut & Block E3

You come to Elite Body Contouring for Cryolipolysis Fat Freezing, which is definitely effective in reducing those unwanted fats in areas of your body where you really don't need them (stomach, thighs, arms, etc.). Through this incredible treatment, you will certainly get the results you desire that both exercise and healthy eating can't deliver. But if you are serious about taking your ideal body shape to the next level, you also need to play your part. That is why we recommend ATP Science's transdermal body shaping serums Block E3 and Subcut.
Block E3: ESTROGEN BLOCKER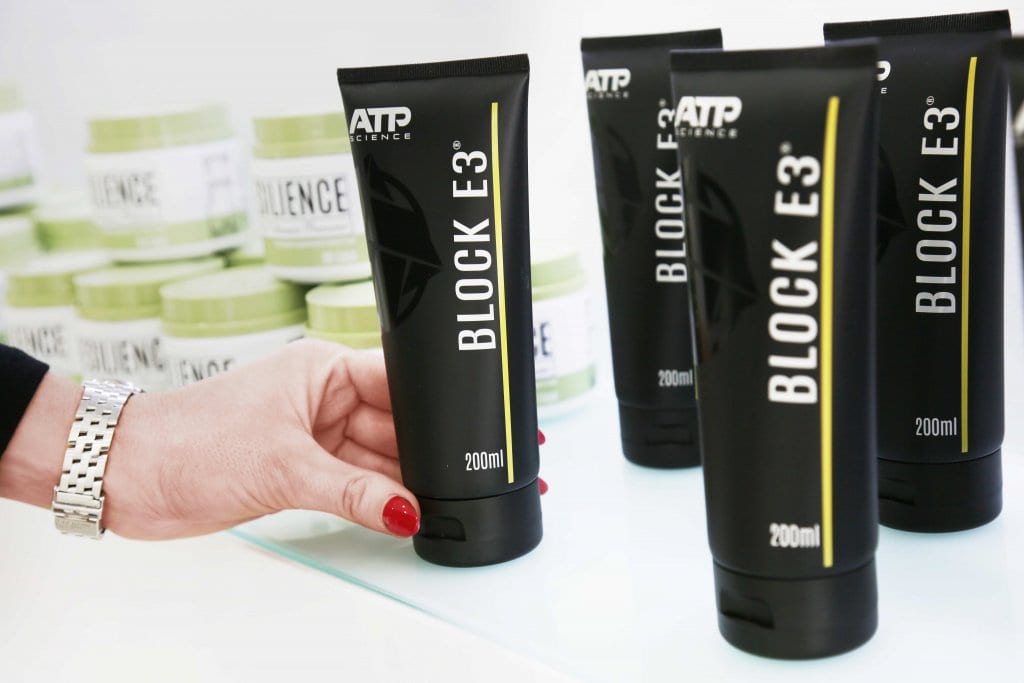 Block E3 guides your body to recognise the estrogen-dominant fats in unwanted areas of the body, particularly the ones you treat at Elite Body Contouring (stomach, thighs, etc.). Being transdermal, all the ingredients contained in Block E3 are effective as they absorb through the skin.
This serum contains ingredients that block aromatase activity (which produces estrogen) in the stomach, thighs, chest and underarm area for women, and in the stomach, thigh, buttocks, waist and chest area for men. Block E3 absorbs through the skin, targets the fat, and wipes out all the Xenoestrogen (foreign estrogen).
How often should I apply BlockE3?
One to two times a day.
When should I apply BlockE3?
Principally after you shower at night and before you train.
Now that Block E3 has recognised and isolated the unwanted fats in your body, it is time to get rid of them. That is where Subcut comes into play…
SUBCUT: FAT MOBILISER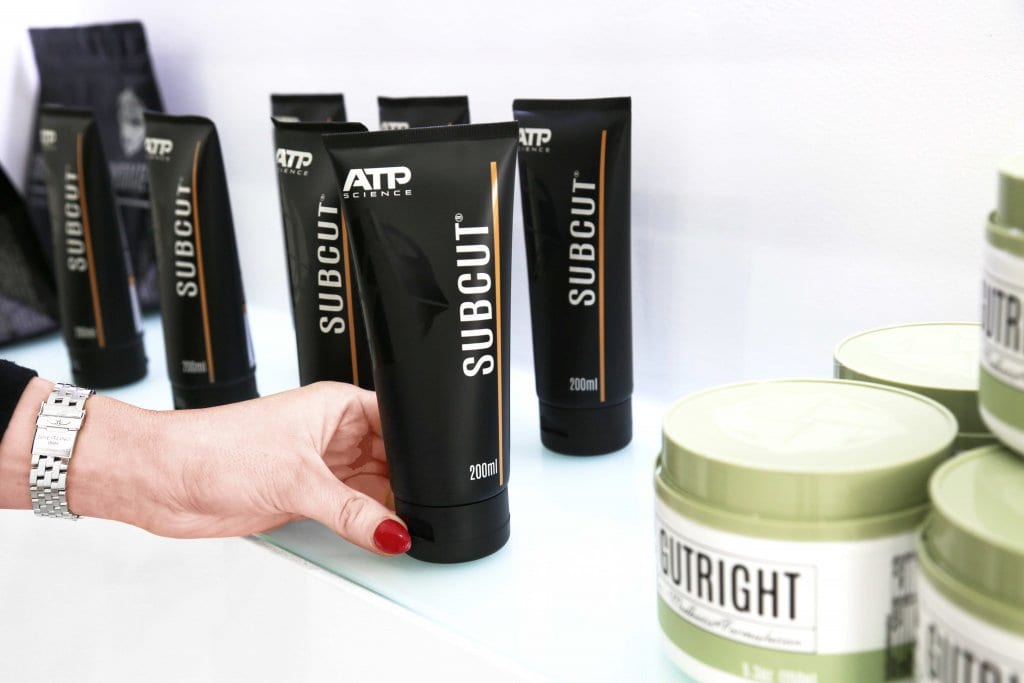 Subcut's main role is to move subcutaneous fat into the blood stream so it is used as energy. The result will improve your appearance, giving you a firmer and more toned body. Just like Block E3, Subcut is transdermal. All the ingredients contained penetrate through the skin by using natural resources that are best delivered to the fats in the body part they are needed for most.
What is subcutaneous fat?
Subcutaneous fat is the largest portion of fat in the body that hangs around your waist, buttocks, legs and thighs: the areas you would treat at Elite Body Contouring that diet and exercise can't resolve alone.
Where do I apply it on?
The areas you wish to treat: abdomen, buttocks, thighs and/or back of arms.
When should I apply Subcut?
Apply one to three times a day: before your workout, after morning, and after a shower in the evening.
ATP Science's Block E3 and Subuct are available for $69.95 each or both for just $125 (a saving $14.90) at Elite Body Contouring in Rosebery and Leichhardt. A small price to pay for big results!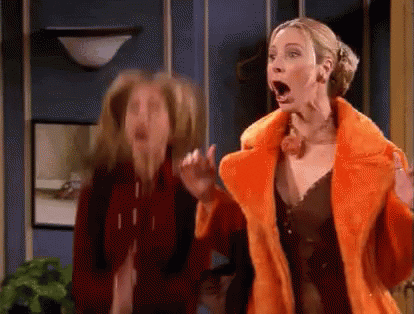 If you want to learn more about these two incredible body shaping serums, speak to one of our friendly and experienced staff today.
MAKE A BOOKING WITH OUR EXPERT TEAM TODAY