See below for before and after review photos of our clients in our clinics.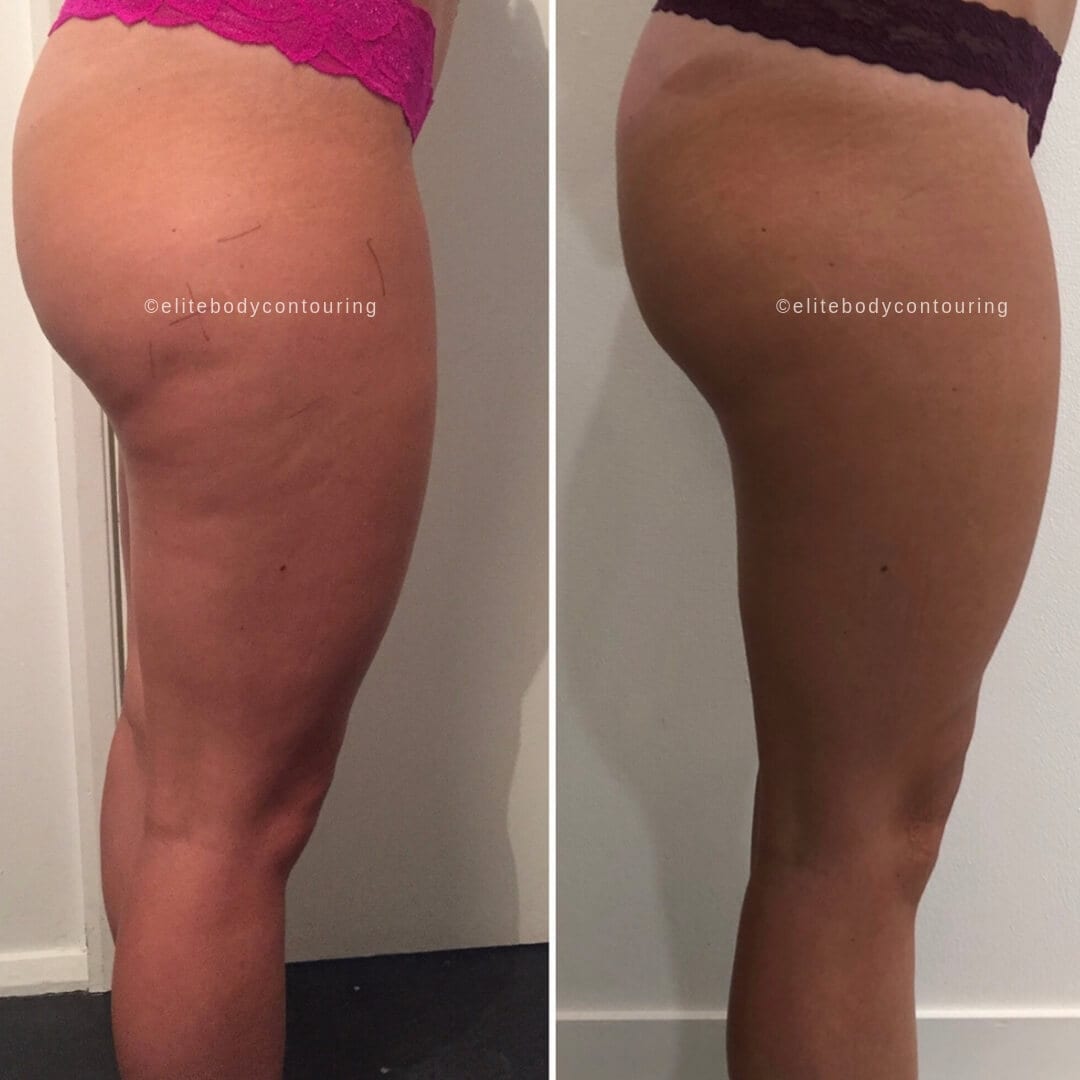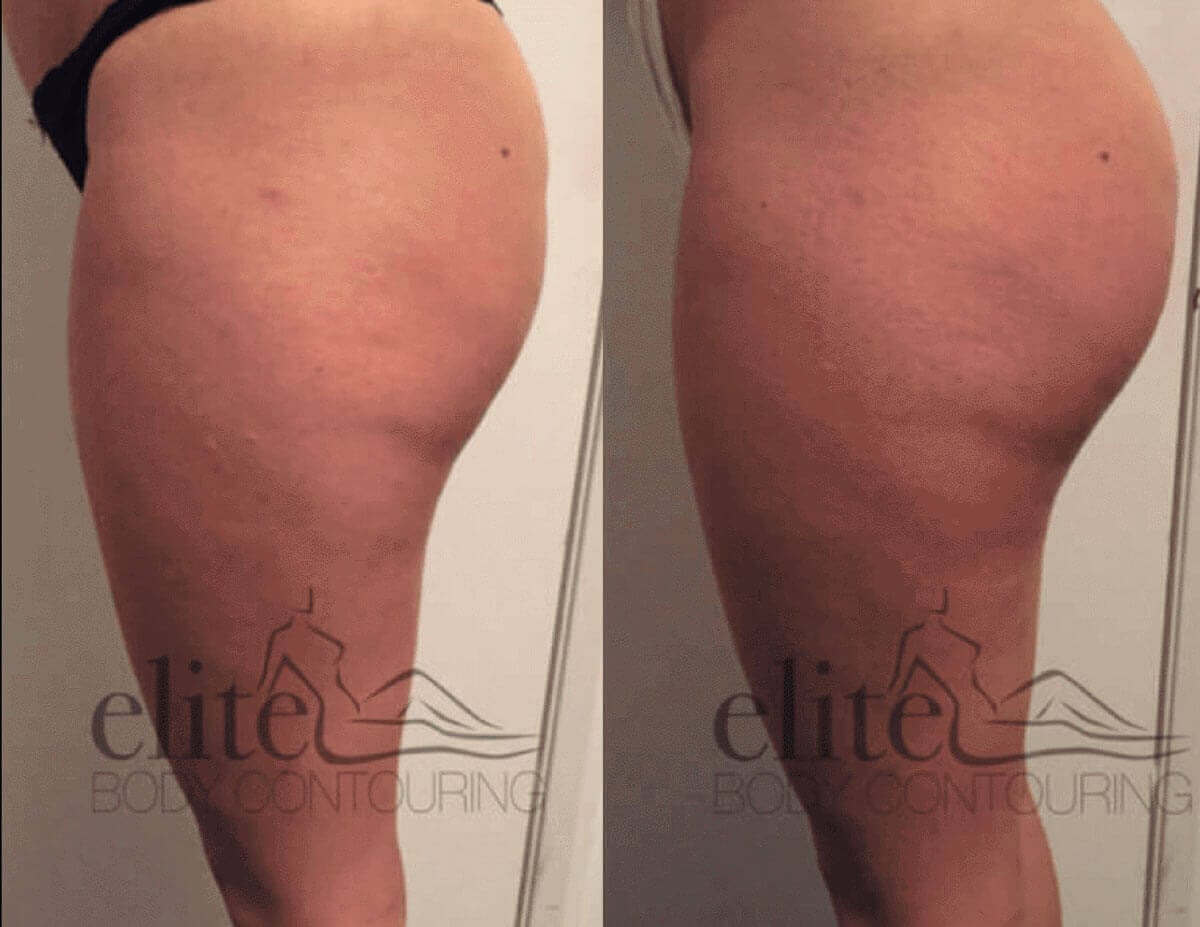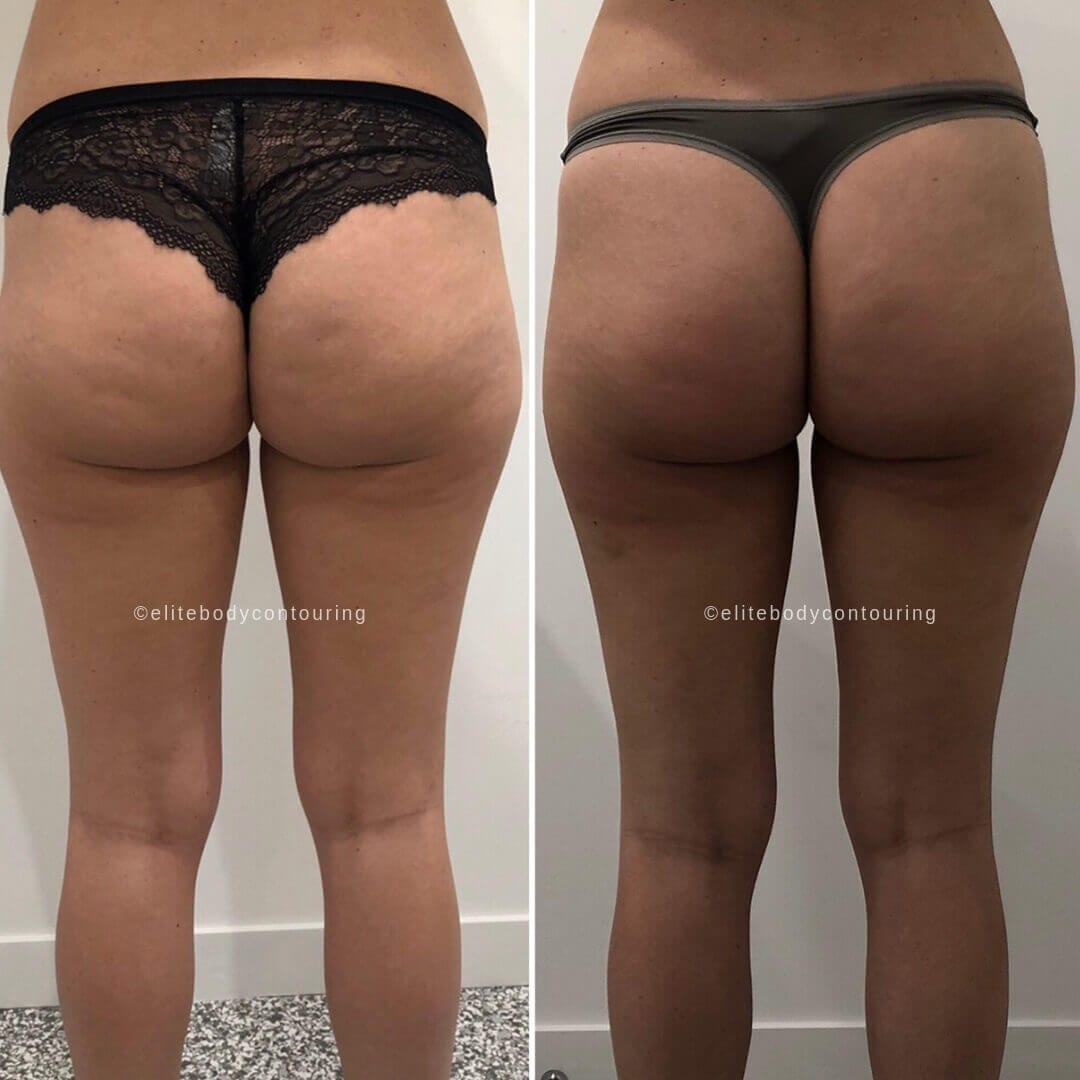 Non-Surgical Brazilian Butt Lift Pricing
Disclaimer
Individual results may vary.
NON-SURGICAL BUTTOCKS LIFT
Booty Sculpting
What is Booty Sculpting?
At Elite Body Contouring, we offer a range of non-surgical body sculpting services to help reshape and refine all parts of the body, including the booty! Our Non-Surgical Brazilian buttocks lift aka the booty sculpt, works to contour, tighten and lift the buttocks.
How Does Booty Sculpting Work?
During the procedure, the selected headpiece is moved in circular motions slowly over the treatment area, emitting a nice warm feeling. After years of development, we have perfected our technique! The treatment combines Ultrasound Fat Cavitation, Radio Frequency Fat Melting and Radio Frequency Skin Tightening to help you achieve a more rounded and lifted buttocks.
How Many Sessions?
We recommend 8 – 10 sessions at weekly intervals  to maximise results. Maintenance treatments can also be done when needed.
If you are after a little extra enhancement, keep reading…
Advanced Booty Sculpt
Want to enhance the results of your non-surgical buttocks lift? UPGRADE your results with Cryolipolysis Fat Freezing! Fat Freezing is great treatment to permanently reduce the stubborn pockets of fat, under the buttocks on the top of the thighs, creating a shelf like, "lifted"  appearance. We can also use Cryolipolysis Fat Freezing to treat the sides of the thighs or the banana rolls for ultimate booty sculpting.
How Many Sessions?
We recommend a minimum of two Cryolipolysis sessions using two applicators at once (one for each thigh) for a noticeable visible difference. In more stubborn cases , 4 treatments may be required to achieve a minimum 80% reduction.
Click here to see our Brazilian Buttocks Lift in action!
Frequently Asked Questions (FAQ's)?
Q.  Will this treatment add volume to my buttocks?
A.   We can definitely work to sculpt,  smooth and tighten the target area, giving you a more shapely buttocks, working with the current volume. As our Brazilian Butt Lift treatment is completely non-invasive, we cannot increase the volume or size of the area. 
Q.   Am I a suitable candidate for this treatment?
A.   Being completely non-invasive and generally speaking, the Brazilian Buttocks Lift Treatment is suitable for most clients. To determine whether our non-surgical buttocks lift treatment is a suitable treatment for you, we offer free consultations. To book a consultation call our friendly team on 1300 10 10 55.
Q.   I have a little cellulite on my bum, will this treatment help? 
A.   Yes! We customise our Brazilian butt lift treatments to best suit your needs. We incorporate a few different technologies into this treatment including our Radio Frequency Fat Melting Treatment which is specifically designed to melt fat cells, resulting in a much smoother skin texture.
Q.   Can I have fat freezing on my bum?
A.   Cryolipolysis Fat Freezing is designed for stubborn POCKETS of fat, and the buttocks area isn't a pocket of fat that can be treated with fat freezing. If you'd like to reduce the size of your buttocks, your therapist will incorporate more fat reduction into your treatment such as Ultrasound Cavitation. 
Q.   When will I start to see results?
A.   Good things take time – especially with non-invasive technology. Results and the length of time taken to see results will vary from person to person depending on your lifestyle. You may notice a slight visible difference after each session however for a dramatic difference to be visible, we recommend having a full course of a minimum 8-10 weekly sessions. Once your course has been completed, you can assess results with your therapist and decide to complete additional treatments to improve your results.