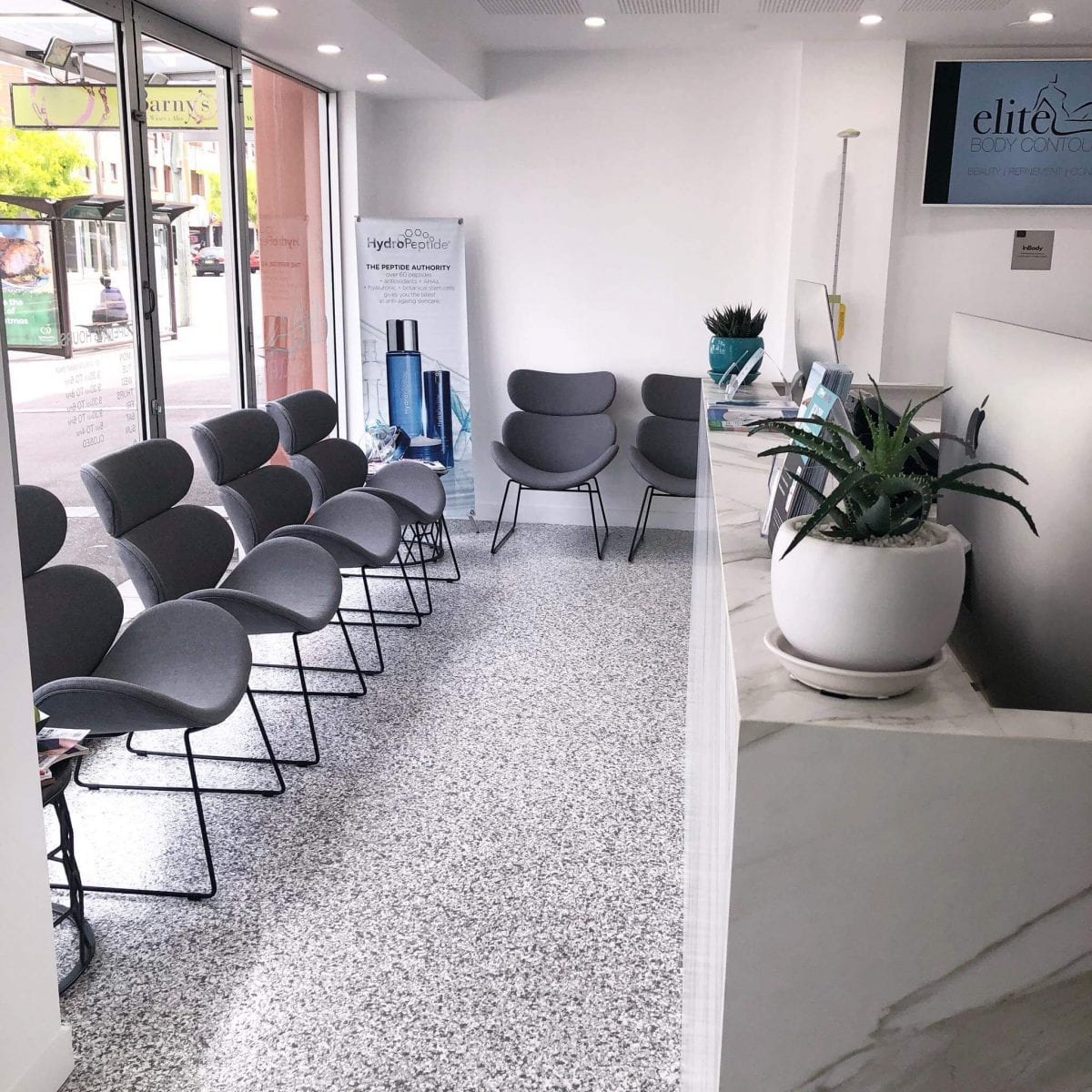 Cryolipolysis Fat Freezing Sydney – Why Elite Body Contouring?
Cryolipolysis Fat Freezing Sydney – Why Elite Body Contouring?
We are the Fat Freezing Sydney Specialists! Elite Body Contouring is the largest, dedicated non-surgical fat freezing clinic in Sydney – we have multiple rooms available to allow you to have your treatment done at the same time as your partner, family member or friend (in the privacy of your own room of course!). We also house a wide range of state of the art, non-surgical body contouring equipment, meaning you can treat multiple areas once, saving you time and money.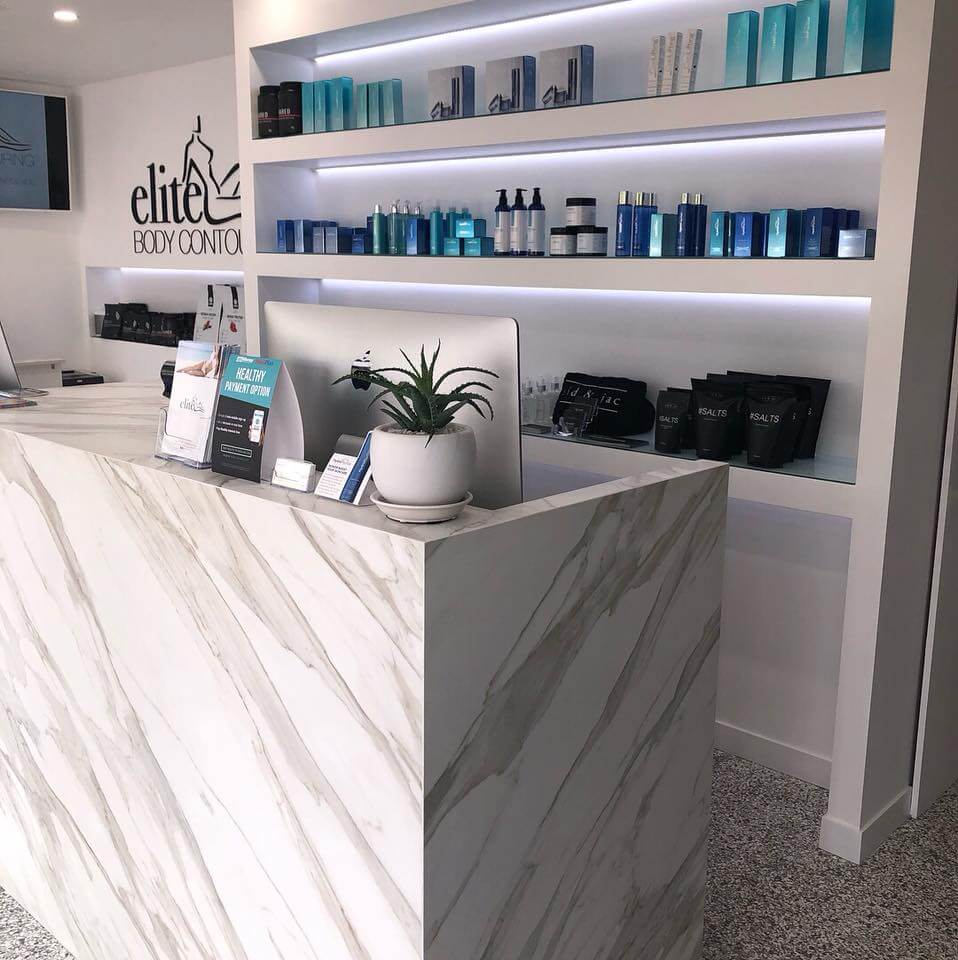 With so much hype surrounding fat freezing and non-invasive cosmetic procedures, and so many different technologies available, it's hard to decide which clinic will be the right place for you.
At Elite Body Contouring, we strive to ensure that the highest level of customer service is continuously delivered and we make it our mission to set the benchmarks for standards in our industry.
So what is the Elite Body Contouring difference? 
1.Top Rated Non-Surgical Body Contouring Clinic in Sydney
We are so proud to be the top rated clinic in Sydney online across Facebook and Google Reviews for service and results. We have put in the years of hard work to make sure we are the best at what we do. We have over 78, 5 star reviews online. Our business was built on word of mouth and reputation and our passion and experience is what keeps our clients coming back and our business growing.
We work very hard to ensure everyone who walks through our doors feels welcomed, comfortable and is treated like a rockstar each and every time.  With so much positive feedback across Google, Facebook and Instagram, it is easy to see why we are the top rated fat freezing clinic in Sydney.
2.Premium Clinic Environment
From the moment you walk through our doors, you will agree that our bespoke modern clinic provides a fun, luxurious space for all your body sculpting needs, you will instantly feel right at home.
Our rooms are modern, fitted with the latest technology and offer a clean, comfortable space for you to relax and unwind while our technology does the hard work to sculpt and shape your body. We also encourage our client's to layback and watch Netflix to help pass the time.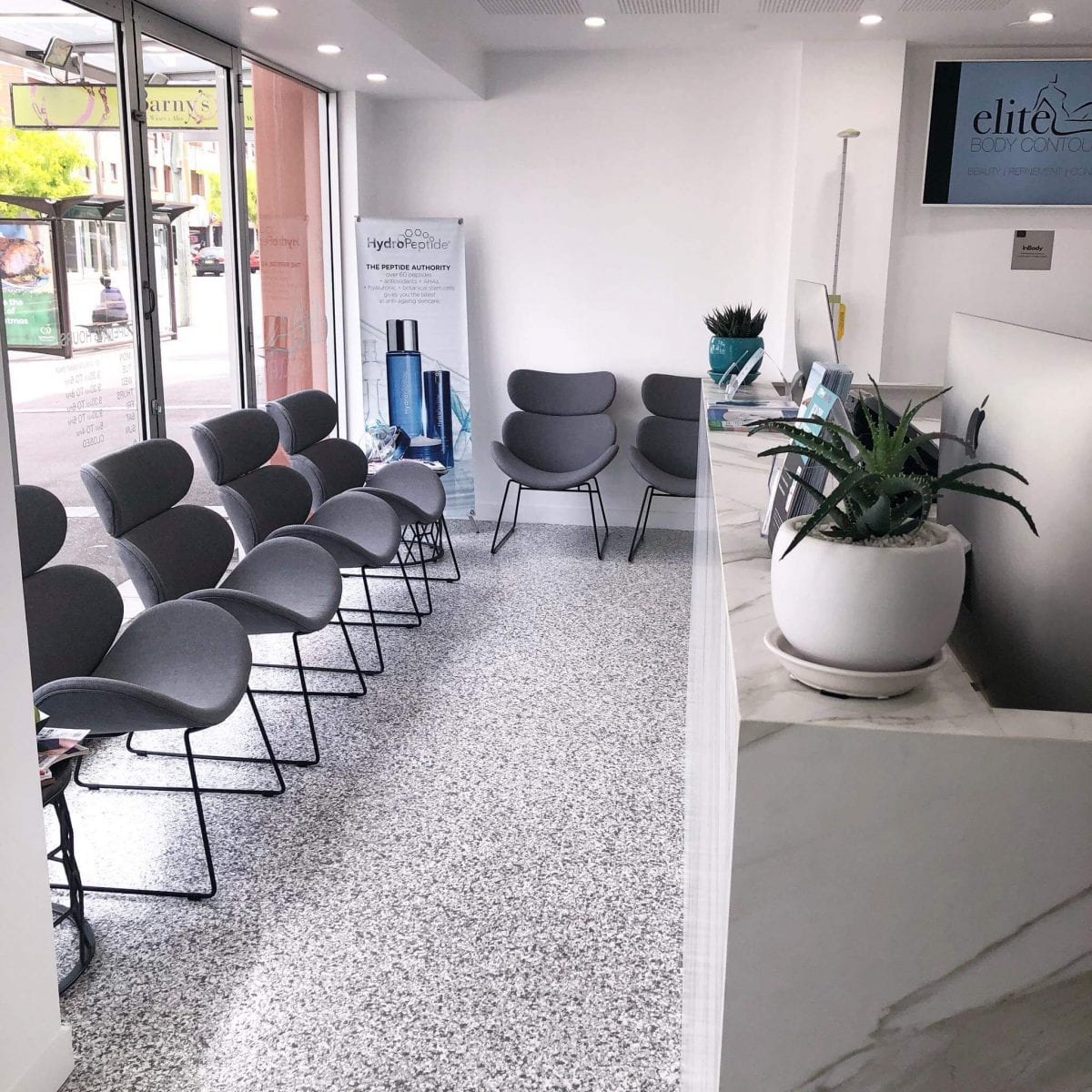 3.Award Winning Technology
We know how to get results and we only use the best of the best technology. Our equipment is manufactured by one of Europe's leading brands, who was recently recognised in the UK Aesthetics Award in the category of 'Manufacturer Of The Year'. Our technology is safe, clinically proven and effective.
4.Close to the city without the hassle
Conveniently located only 6kms from Sydney CBD and ample street parking available, our clinic in Rosebery is easily accessible to all parts of Sydney.  We have clients that travel from all over NSW, even interstate to receive our services.
5.Media Coverage
At Elite Body Contouring we are determined to establish the highest of standards in the non-surgical body contouring industry. This determination to provide the best service and results has contributed to the media's interest in what we do. This year alone we have been featured on the nations most popular radio station KiSS 106.5 for offering "treatments Kim Kardashian swears by"! In January of this year, Channel 7's prime time SUNRISE Breakfast TV program came into the clinic to film our team as Elite Body Contouring was recognised as one of 2018's TOP NON-INVASIVE COSMETIC TRENDS. Last week our Founder was interviewed by The Sydney Morning Herald about our advanced Cryolipolysis Fat Freezing Sydney procedures. 
6.Experienced Team 
Not only are our body contouring specialists fully trained and certified, they are also friendly and will make your experience that much easier. We put customer service and safety first, following strict protocol for each procedure undertaken. Our team has completed over 5,000+ treatments successfully and are provided constant training to keep up to date with the latest information and techniques to optimise results. Our specialised fat freezing sydney clinic achieves the most dramatic results for our clients.
7.Accurate Measurement of Results – InBody Body Composition Scanner
We are the FIRST AND ONLY fat freezing sydney clinic in Australia to measure body composition alongside our treatments. Our premium scanner of choice, the InBody 770, measures 40 body composition parameters, including skeletal muscle mass, body fat, visceral fat, bone mineral content and water content. Knowing the amount of body fat and muscle mass within your body is a great way of assessing whether your treatments, nutritional choices and exercise are working for your body. Previously, results were measured using a body tape measure which could be a little inaccurate and inconsistant.  We are results focused and want to help you every step of the way which is why we use the InBody Body Composition scanner for each and every client.
Want to know more reasons why you should choose Elite Body Contouring to help you with your body sculpting journey?
Give us a call on 1300 10 10 55, check out our facebook or instagram or book online here, and let one of our experienced team members show you why Elite Body Contouring is one of Sydney's best!